one young person at a time
Since 1978, New Horizons and our community have chosen to see unhoused young people as our community's most cherished assets; full of beauty, worth, and dignity. Together we work to end homelessness one young person at a time!

Through client-centered case management, housing navigation, and diversion services, we work to quickly remove barriers to housing, employment, and stability.
The Nest on 3rd is a 30-bed low-barrier, animal-friendly shelter that offers individual resident and night-by-night spaces to young adults looking for a safe place to stay.
New Horizons offers a Day Program four days a week for clients to meet their basic needs and participate in activities aimed at increasing engagement.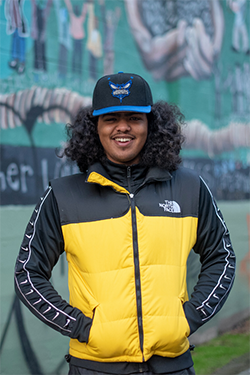 Along with our partner coffee shop, Street Bean, we offer 4-month paid job experience opportunities for clients with self-identified barriers to traditional employment.

Get Help
Are you a young person aged 25 or younger who is looking for shelter or housing support?
Get Involved
Walk alongside us as we work to end homelessness for young people in our community.